Structure-processing-performance nexus of solution processed organic thin films
The aim of this project is to fabricate organic solar cells by means of high throughput solution processing methods in order to test the scalability of the synthesized materials and approaches. This will be achieved by working with inkjet printing, screen printing, blade coating and/or slot die coating, deposition techniques that are popular among the printing industry. The researcher will develop and characterize operational inks, correlating rheology, kinetics and energetics of deposition with the structural properties of the corresponding layers. Full devices, as the one shown below, will also be fabricated and fully characterized.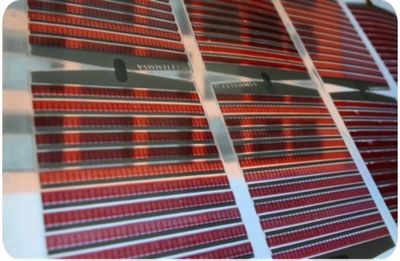 The expected results are processing of conventional and novel compounds prepared within the SEPOMO project by pre-industrial deposition methods, establishing design rules and processing protocols for such compounds. In addition, the solar cells will be prepared on large areas, tackling the construction of modules.
The researcher will develop their work at Fundacio Eurecat and the Material's Institute of Barcelona (ICMAB) both located near Barcelona (Spain). Eurecat is the major Technology Centre of Catalonia where 450 experienced professionals develop their work (www.eurecat.org/en/). The research will be carried out in the facilities at Mataró (30 km north of Barcelona) that include laboratories where main OLAE technologies (Photovoltaic, HyLED, EL, flexible batteries, …) based on Printed Electronics are available. The staff has a strong expertise in material formulation for coating and printing techniques, integration and deposition techniques, as well as in the development of flexible organics photovoltaics. On the other hand, ICMAB complements the facilities available to the ESR by providing additional characterization tools (specifically spectroscopic and microscopic), fabrication (including a 200m2 clean room) as well as advanced device characterization. ICMAB, an applied research institute that belongs to the Spanish Research Council, has recently received the Severo Ochoa distinction for Excellence in Materials Research.
Moreover, and in order to complete the learning experience of the ESR, there are two main planned secondments. The first at MERCK (Chilworth, UK) to study the relationship between upscaling techniques and upscaling of materials; and the second in the Technical University of Dresden (Germany) for gaining additional expertise in the processing of organic semiconductor devices.

Rana Adel Abdelaleim Mohammed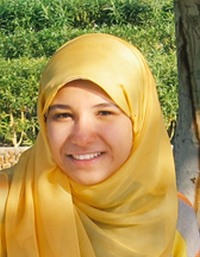 Rana is a physicist who is currently pursuing her PhD under the supervision of Dr. Eugenia Ferrero, Dr. Marco Stella and Dr. Mariano Campoy at the Eurecat Centre Tecnològic, Mataro, Spain. Her interests focus on upscaling OPV devices using a roll to roll technique. She obtained her Master`s degree in Physics in 2017 at the Ain Shams University in Egypt where she studied polymer applications in photovoltaic solar cells.
Bewaren
Bewaren
Bewaren
Bewaren
Bewaren
Bewaren
Bewaren
Bewaren
Bewaren